Black Horse Stage
BSB Day – 19th November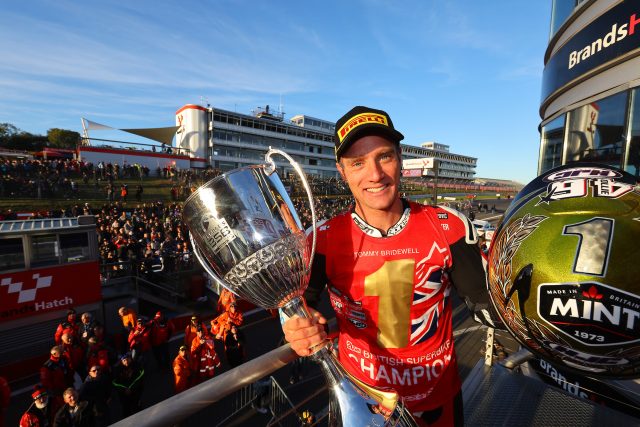 Fans of the Bennetts British Superbike Championship have the opportunity to meet the newly-crowned Bennetts BSB Champion, Tommy Bridewell, as well as other top riders, during the dedicated 'BSB Day' at Motorcycle Live on Sunday 19 November.
Kicking the show off in style on the first weekend, show-goers can look forward to a packed day full of all things 'Bennetts BSB', including live interviews on the Black Horse Stage, team unveilings and multiple signing sessions. Practice that selfie smile as there will be lots of chances to bag a picture with your favourite riders too…
Also attending on BSB Day will be Championship runner-up Glenn Irwin, 2023 Quattro Group British Supersport Champion Ben Currie, and ABK Beer 0% BMW Motorrad F 900 R Cup Champion Richard Cooper. Other top names attending are Kyle Ryde, Andrew Irwin, Storm Stacey, Ryan Vickers and Danny Kent.
For a full list of attending racers, riding celebrities and VIPs, check the 'Riders & Celebrities' section of the Motorcycle Live website.
---