Features
Classic Feature – Supported by the National Motorcycle Museum
The National Motorcycle Museum is proud to present the Classic Motorcycle feature at this year's Motorcycle Live. Focusing on the 'Weird  and Wonderful' there will be an incredible display of motorcycles, some of which you will have never set eyes on before, others you'll be able to sit on.  A classic bike for visitors to sit on? You heard it here first!
Situated "just across the road" from the NEC the museum houses the largest collection of British motorcycles in the world with over 1,000 machines from 170 different manufacturers spanning no less than three centuries! Of the 1000 plus machines in the collection there are around 850 on display at any one time throughout the museums five huge display halls.
The classic machines on display will range from 1904 – 1929 and will be sure to capture the interest of all visitors – whether you have a classic interest – or not.  Museum staff will be on hand to speak with you about not only the display bikes, but also what else the museum has in its inventory – of which this selection just scratches the surface of!
Bikes started this year at 12.30pm each day will be:
1949 Vincent H.R.D. Series "C" Black Lightning 998 c.c.
Based on the post war Vincent-H.R.D. Rapide, the Black Lightning is strictly a racing machine and not intended for road use. It made its debut in September 1948, and within the first few weeks gained several records, including the U.S.A. motor cycle maximum speed record at 150.3 m.p.h.

1938 Ginger Woods 'A' Twin
The only surviving example of the works 'A' Twin racers.  This bike made its debut at the 'Dublin 100', ridden by M Barrington in 1938, achieving the fastest time of the day and breaking the lap record in the process.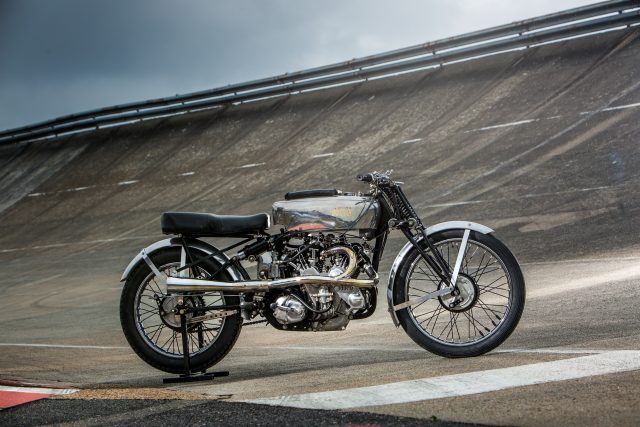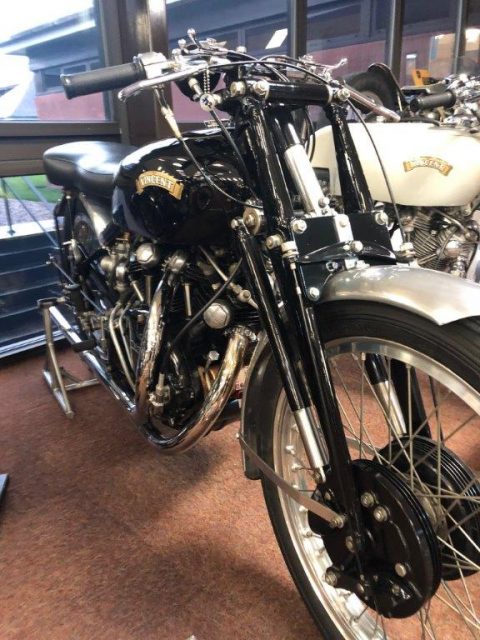 Show visitors can also take advantage of half price entry to the Museum by using this Voucher
---
Hall 2

Stand CLASSIC FEATURE