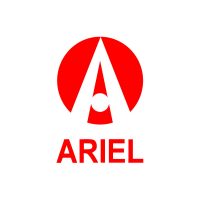 Manufacturer
Ariel Motor Company
Innovation.  Passion.  Daring.  Since their first motorcycle in 1901 Ariel have been synonymous with breaking the rules.  Minerva, Square 4, Red Hunter, Arrow; all revolutionary in their way.  Unconventional and brilliant.  And now, over a century later, the Ariel Ace.  Following that Ariel tradition but looking firmly at today and into the future.  Retro isn't a word in the Ariel dictionary.  And Ariel understand the passion, your passion, for motorcycles.  Why?  Because they're motorcyclists too.  Through and through.  They ride, they compete, they love and they cherish.  So they understand that a motorcycle is more than transport, more than speed and handling.  It's an emotion.  Inside you.  And if you're not a motorcyclist you won't get it.  But if you are, you'll understand the Ace.
Extraordinary attention to detail and a bespoke build system never seen before on a production motorcycle.  Every Ace, tailor made and individually built by one technician from start to finish.  For you.  A technician who'll only put his name on your Ace when he's happy.  Because until he's ready it's his Ace too, his responsibility and his baby.  Because he cares, because he shares the passion and because he won't settle for second best.
Innovation, performance, handling, craftsmanship, quality and individuality.  This is the Ace.  But above all – Passion.  Because at Ariel we understand too.
---