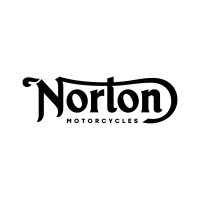 Manufacturer
Norton Motorcycles

First established in 1898 Norton has long been a byword for the pinnacle of British motorcycling. Today we still strive to make the finest objects on two wheels and we're proud to manufacture our range less than ten miles down the road from where it all started 125 years ago.
In 2023 the Norton range encompasses three distinct models: the Commando 961 the V4SV and the brand new V4CR. The Commando took its place in the history books in 1967, setting a new standard for British motorcycles and, such was the Commando's class, that it was named 'Machine of the Year' for the next five years in a row. Today the Commando 961 carries that same DNA into the modern era with a completely redesigned 961cc oil and air-cooled engine, precision handling chassis and the finest components.
In 2023, the Commando 961 comes in two variants: the CR and the SP. The Café Racer is the ideal combination of speed and style. Its clip-on handlebars pull you in close to the action, where the roar of the engine fills your ears. The Sport, on the other hand, comes with flat handlebars that favour an upright riding position for riders who have a little more time to spend in the saddle. The V4SV is our top of the range superbike that was honed at the Isle of Man TT but built to enjoy the best of British roads.
Powered by a 1200cc V4 strapped into a race derived chassis and dripping with high quality components from the likes of Öhlins and Brembo, the V4SV is the pinnacle of British made superbikes. Then comes the V4CR, the slightly rebellious brother to the SV. We've taken everything from the V4SV that we've spent years perfecting and placed it in the V4CR, so it's the same surefooted handling, the same pinpoint power delivery, and the same unparalleled attention to detail; we've just taken away the barrier between you and the ride. The V4CR is the pure, unmatched joy of the wind in your face and the bugs on your visor.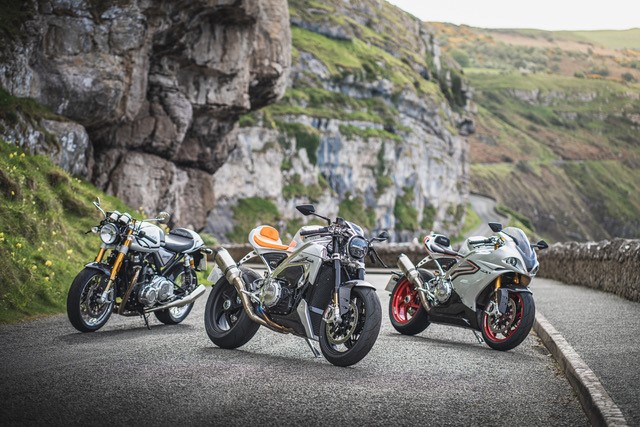 ---
See all the latest offerings from your favourite manufacturers below