Ride Bikes
SILENCE: S04 Nanocar Test Drives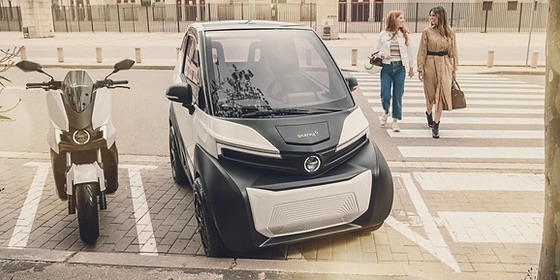 BRAND NEW for 2024, SILENCE bring the 2024 S04 Nanocar to Motorcycle Live.  In a first for the show, the S04 Nanocar will be made available for visitors aged 17+ with a full driving licence, to take the fully electric car out for a  10 minute drive, checking out the drivability, ease of manoeuvre and comfortable, compact design.
With a  92 mile range and running on two 5.6kWh batteries, which can be charged either by plugging the car directly in to a three pin plug, or removed to take with you to the office, a friend's house, hotel, or wherever your day takes you.
Measuring a compact 2.28m x 1.29m x 1.59m (LxWxH), with a 450kg weight, it may be small, easy to park and convenient for the medium – short journeys – it's also safe and sturdy at the same time with space in the back for your luggage or daily groceries. Talking of tech, the S0-4 Nanocar can also charge your phone – which is where you'll find the dedicated app – letting you know your battery levels to ensure there's never any range anxiety.
To book your test drive, simply visit the SILENCE stand in Hall 3A (3E22).
What are you waiting for?  Leave your preconceptions about driving electric at the door..  and hot-foot it down to the SILENCE stand in Hall 3A, Stand 3E22.
---