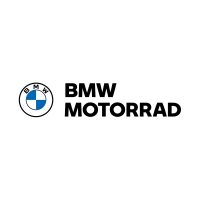 Manufacturer
BMW Motorrad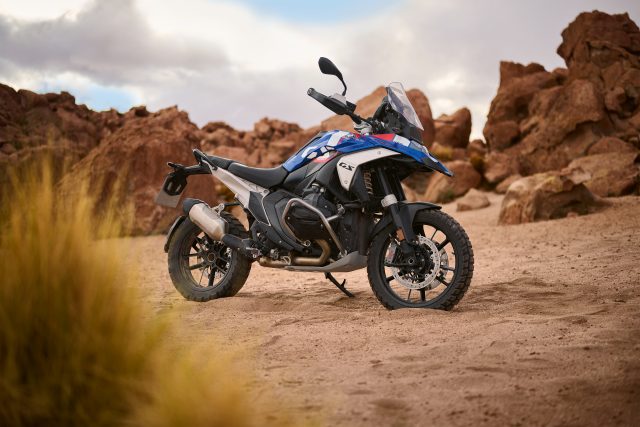 R 1300 GS
BMW Motorrad proudly presents the all‑new BMW R 1300 GS. Set to be more confidence‑inspiring than ever, the king of adventure-enduros offers a host of exciting updates, including a revised 1300 cc engine ‐ making it the most powerful boxer engine to date, a new Matrix LED headlight, a weight saving of 12 kg, and four riding modes as standard.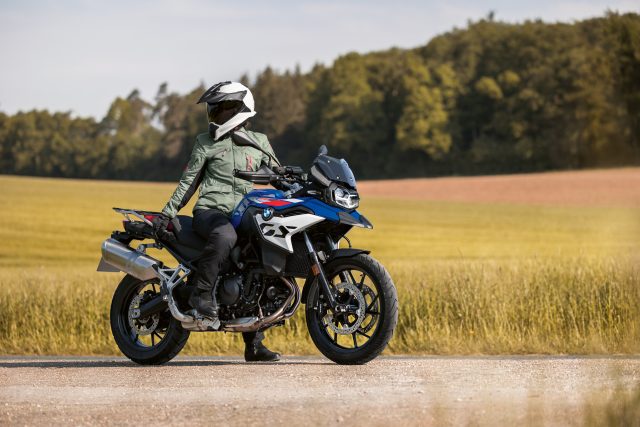 F 800 GS
The all-new F 800 GS will take your touring and off-road adventures to another level. With its newly developed two-cylinder inline engine, the F 800 GS is a bike well suited to entry-level riders, generating an output of 64 kW (87 hp) available at 6,750 rpm – 10 hp higher than its predecessor, creating more torque and faster acceleration on the road or trails.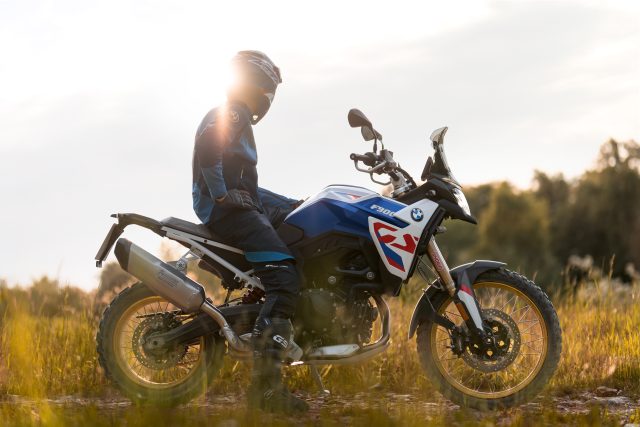 F 900 GS
The all-new F 900 GS provides a sporty, off-road-ready platform for riders seeking enduro adventures. With significant performance enhancements thanks to a 14 kg weight saving and an increase in peak power of 10 hp. Revised with a narrower fuel tank, lower footrests and higher handlebars provide ideal ergonomics, especially while riding through rough terrain.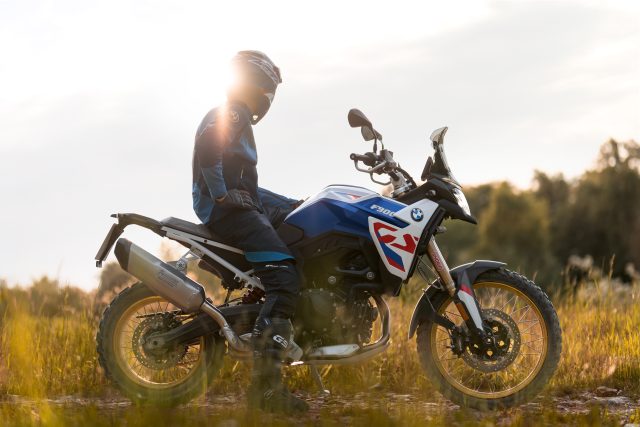 F 900 GS Adventure 
Meet our all-new mid-range touring enduro, the F 900 GS Adventure. The greater capacity 895 cc engine generates 10 hp more than the previous model and more torque for extra performance while tackling longer journeys. Two riding modes, ABS Pro and DTC come as standard, with new fully adjustable upside-down telescopic forks and LED headlights.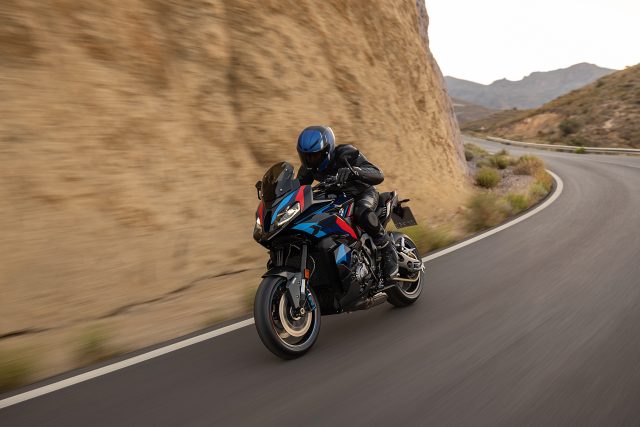 M 1000 XR
The first-ever BMW M 1000 XR gives long-distance performance a whole new meaning with true M power! Weighing in at only 223kg and with a power output of 201hp, the M 1000 XR has everything you need to perform to your limits and beyond – including BMW ShiftCam technology, M winglets, M brakes, an M seat and more – making it the most powerful and lightest bike in the crossover segment.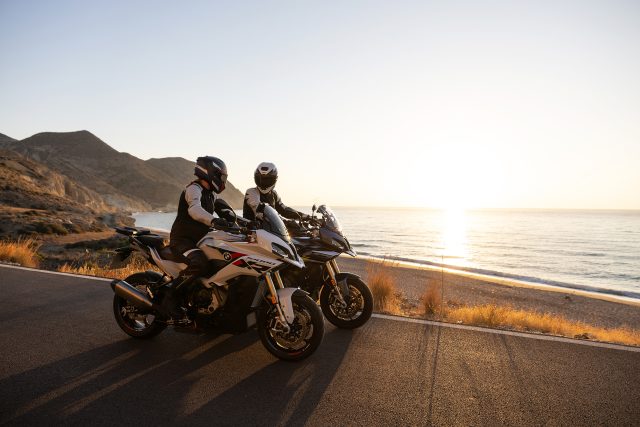 S 1000 XR
The new S 1000 XR further enhances its sporty performance and long‑distance characteristics with an increased power output of 170 hp along with a new comfort seat design – providing more freedom of movement and support for longer journeys. Headlight Pro with adaptive cornering lights, keyless ride, and a USB charging socket are now available as standard.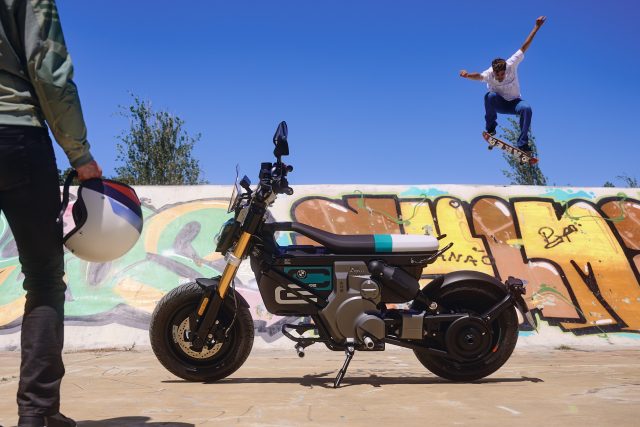 CE 02
BMW Motorrad adds to its zero‑emission urban mobility range with the all-new CE 02. Known as the 'eParkourer', the CE 02 is a compact electrified two‑wheeler suitable for anyone aged 16 and over holding a CBT. With its minimalistic design and innovative tech features, the CE 02 is a nimble, practical, and robust solution for commuting around the city.
---
See all the latest offerings from your favourite manufacturers below