CCM Motorcycles: Celebrating 50 years of great British Motorcycles
There are many historic motorcycle brands making bikes in 2020, however how many of these can boast direct connections right back to the founders of those famous marques?
In 1971, Alan Clews first produced his first 'Clews Stroka' creating a legacy that continues under the stewardship of sons Austin and Russell, son in law Gary, together with grandsons Ben, Jack and Billy on the site of the original Vale Street factory.
The original Spitfire concept has come of age with the latest additions to CCM's stylish line-up. The latest bike to go into production has the signature of a world champion emblazoned on its beautifully sculpted tank. The Foggy 'S' was Carl Fogarty's first project when he joined CCM 2 years ago and he has personally provided his riding expertise to create a distinctive and above all fun machine to enjoy on your favourite B-road.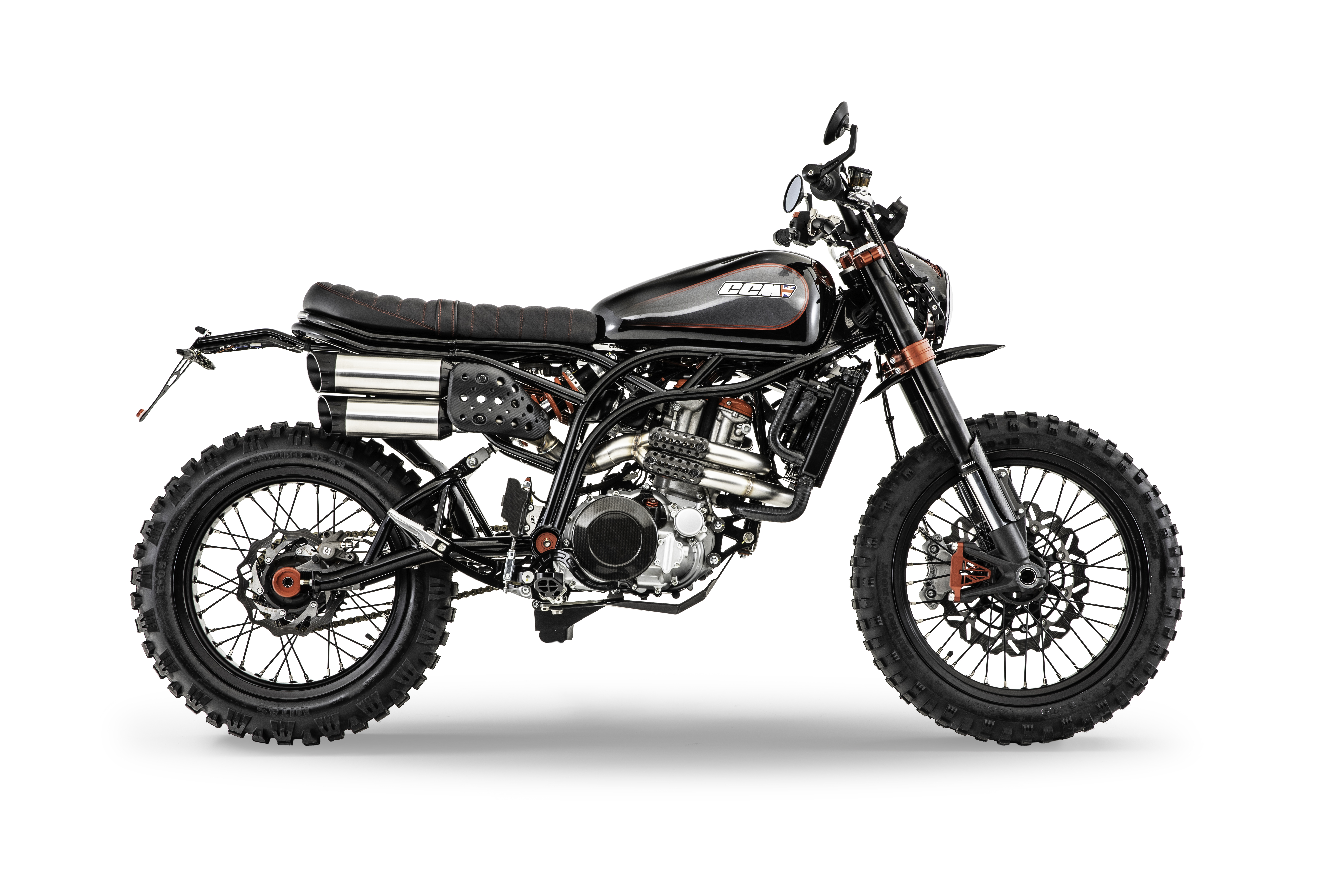 New for 2021 is the striking Blackout – a Scrambler-style machine which pays homage to the bike which makes its Hollywood debut, ridden by the lead character in the forthcoming Black Widow movie. With just 180 of these strikingly handsome machines up for grabs, you'll need to act quickly if you want to be riding this to the Movie's launch in May 2021.
CCM owners pride themselves on their individuality and there's one model in particular that has allowed them to really express their personality: The Spitfire SIX. A funky cross between laid-back Bobber and aggressive roadster, the SIX can be specced up with a myriad of tank colours, seat trim, suspension, wheels and more to really stand out from a crowded bike meet.
If you want to fly below the radar, the sophisticated style of the Stealth range of Bobber, SIX and Foggy FT says "I've arrived" without having to shout.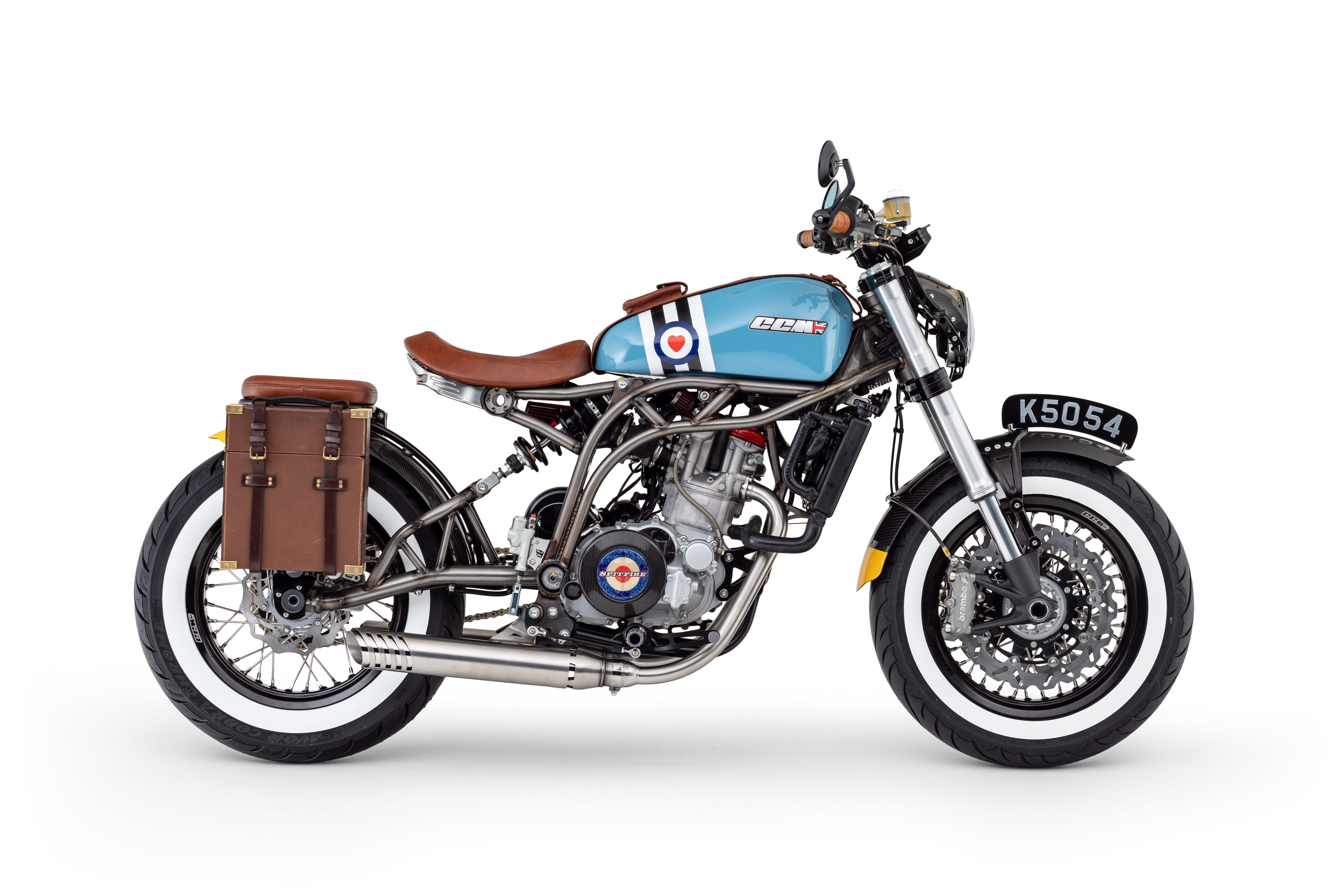 And finally, there is one bike that leans on its British heritage more than any other. The RAFBF100 Spitfire is celebration of one of our country's greatest institutions, The Royal Air Force. With just 100 models denoting 100 years of the RAF, and a donation from the sale each bike going to the RAF Benevolent Fund, this bike is an instant classic.
To order one of these individual hand-built British machines visit www.ccm-motorcycles.com or email spitfire@ccm-motorcycles.net
---