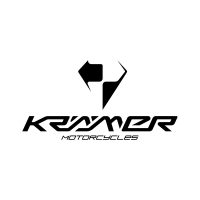 Manufacturer
Kramer Motorcycles
Krämer Motorcycles are designed to compete on the track with their light weight and quality craftsmanship, allowing you to just enjoy the ride.
We are proud to be the official distributor of these exceptional motorcycles throughout the UK and Ireland, and the very first Krämer factory race team to compete competitively in the BSB British GP2 Championship.
Our complete range of racing and track day motorcycles includes the EVO2-690S, EVO2-690R, GP2-890R and NEW GP2-890RR. If you would like further information about our bikes or racing team, we would love to hear from you.
General Enquiries / Bike Sales
 Tel: 07824 165760
Email: info@kmc-uk.com
Marketing & Sponsorship Enquiries Email: lynsey@kmc-uk.com
---
See all the latest offerings from your favourite manufacturers below