BikeTrac – Revolutionising Motorcycle Security

BikeTrac, the most established and leading dedicated tracking solution on the market has hit a new milestone this year, reaching £14m worth of recoveries since inception.
Developed by a team of active motorcyclists in 2009, BikeTrac was the first full-function tracking system to be designed specifically for motorcycles and not an adapted car-derived system. Small, discreet and lightweight, BikeTrac's advantages were clear to see, and in its first year on the market successfully recovered over 90% of all equipped machines stolen.
Now more than a decade later and BikeTrac is the established market leader, impressively recovering more than £14 million worth of machines since launch and boasting Thatcham S7 rated technology.
Featuring GPS, GPRS, GSM and RF technology, BikeTrac not only notifies the user should their bike be moved (via text, email and telephone call), but allows precise location data to be given to the authorities – crucial when requesting a Police search warrant.
But BikeTrac isn't just about theft, it's a great all-round tool too. Thanks to its 24/7 web portal an owner can log-in at any time to check battery voltage and even retrace the tracks of their last ride, download and even share. And for those looking for just security functions, BikeTrac Lite is now available with a lower entry level price point.
BikeTrac is officially licensed and endorsed by several manufacturers and retails for £299 plus a monthly or yearly subscription fee and fitment. BikeTrac Lite starts at just £199 with both devices available with 0% finance options too, allowing owners to spread the cost of the unit, fitment and monthly payments from as little as £27 per month.
For more information on BikeTrac visit www.biketrac.co.uk or www.biketraclite.co.uk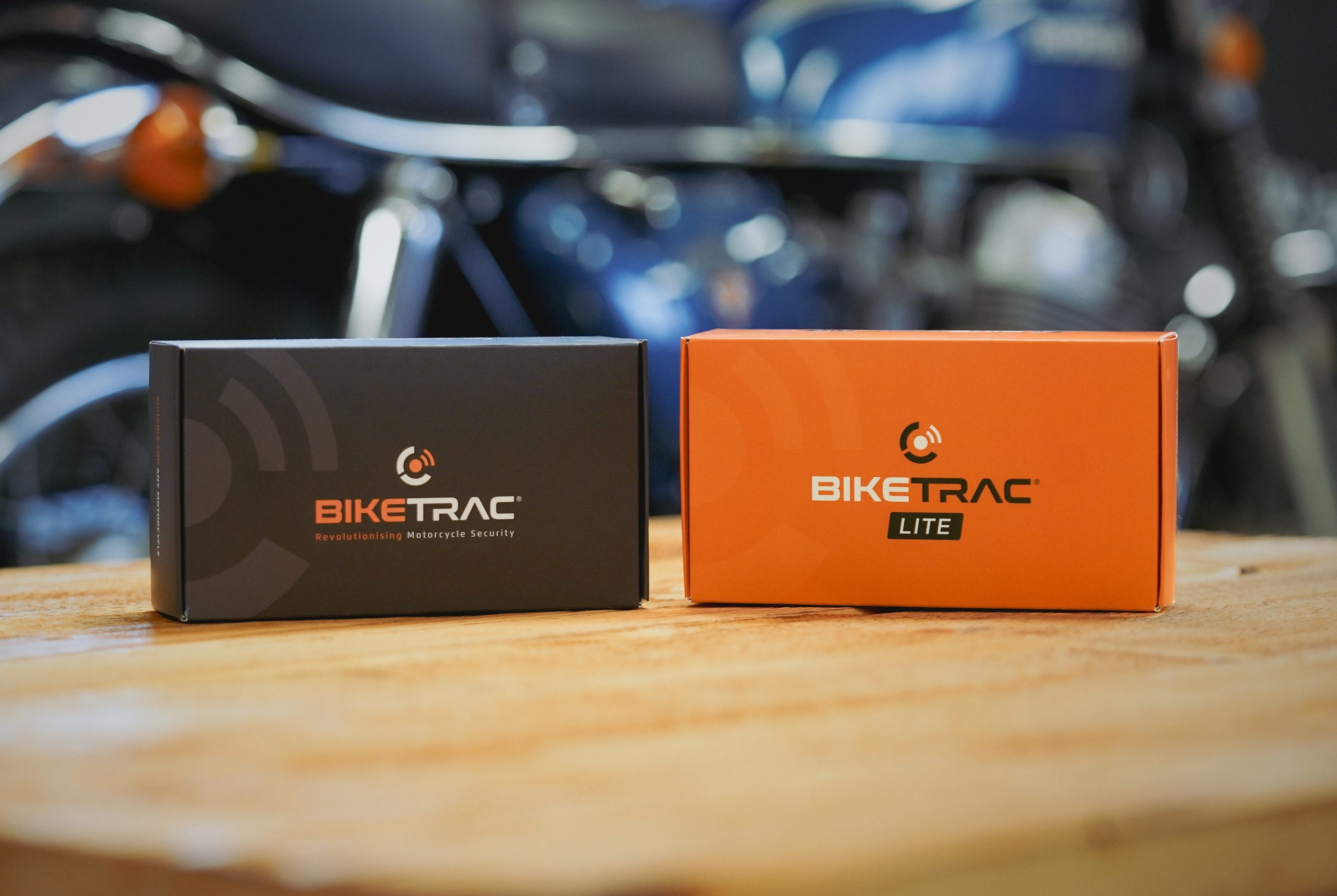 ---