Exhibitor
The Machine Shop

THE-MACHINE-SHOP is the UK's only DIY engineering workshop, metal fabrication and welding school, ran like a gym.
Nobody at the gym buys their own weights, so why would you buy your own tools? – With memberships starting from only £30 p/m, and open everyday till 11pm, you can come in at any time and take full advantage of our wide range of high quality workshop equipment. Whether it's a bike, car or a side hobby for some extra cash, you can tackle any project at THE-MACHINE-SHOP – because we believe in teaching you the skill and providing you with the space and equipment to do it yourself.
And to show you just what THE-MACHINE-SHOP is all about, we are bringing a little part of it to Motorcycle Live this year so you can get stuck in yourself!
We will have a welding booth where you can have a FREE go at MIG, TIG or Aluminium welding – yes, you read it right, welding! – and you can keep your welded piece as a souvenir to show off to your mates at the pub later on!
We will be doing FREE bike service demos where we will be showing you just how easy it is to change your filters, oil, spark plugs as well as perform your own bike health check so you don't have to throw your money away at overcharging garages anymore!
MACHINE-SHOP's director Bob will also be giving you useful advice on how to prep and what essential tools to bring with you when you're out riding, as well as a lot of interesting tips and tricks of the trade, all based on his long background of fixing and building bikes for some big established names and brands. To make it even more fun, we are bringing a tyre changing machine, where (if you can't already) you can learn to change a tyre, as well as participate in our FASTEST-TYRE-ON&OFF-CHALLENGE! Do you think you can beat Bob's current record of 16:98s? We dare you!
Pop over and have a lot of fun at THE-MACHINE-SHOP stand!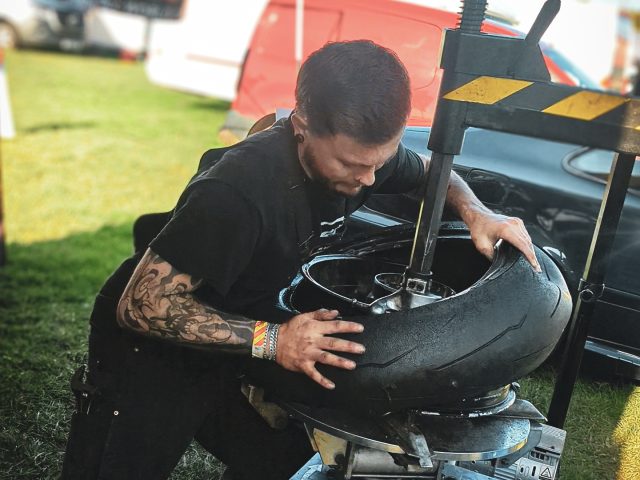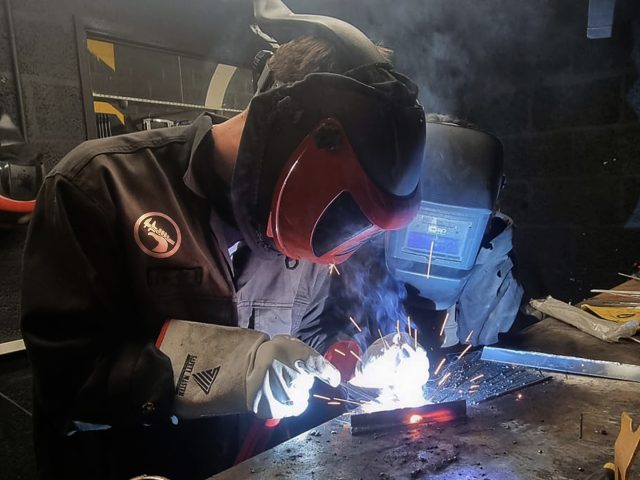 ---